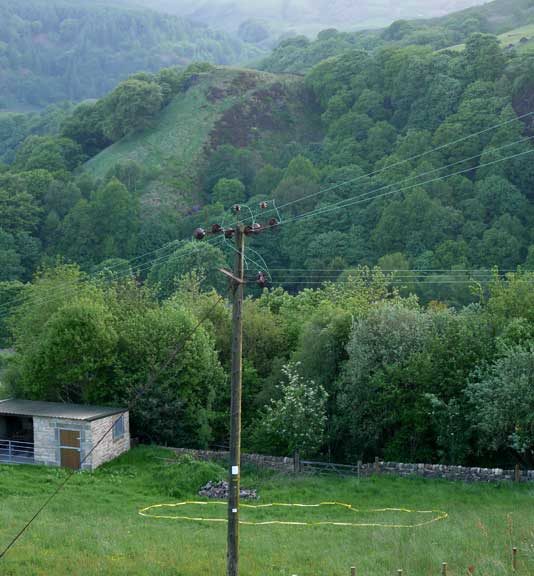 It's been a while since I last posted on here.
Since my last post;  Seeds have been sown; Cuttings are sprouting; Green manures are shooting up; Trees are sprouting; Fruit trees are blossoming; Goldfinches are feasting on dandelion seeds and a cuckoo has been heard!
Today has been a big day – a digger arrived ready to start pond construction.  The site has been marked out, so it won't be long now. It is all very exciting. The pond will be quite big – my daughter tried 'swimming' in the marked out area – you never know, this time next year we could be paddling in our pond.
Our soil is silt on a clay layer, so (in theory) we shouldn't have to line the pond.  Once constructed I will be designing the planting around the pond area. As well as supporting biodiversity, I want it to be a relaxing place to sit.
Exciting times. Much reading to do!