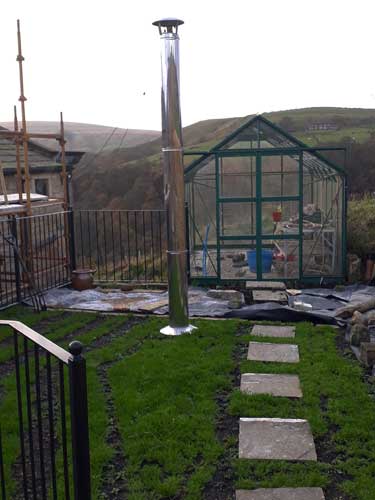 It's a whopper
It's a whopper
We have been long awaiting the installation of our log/wood pellet boiler – fingers crossed this should be happening next week.
In the meantime Will, our fabulous plumber and boiler expert has had to extend the flue to meet regulations. It has to be done, but boy is it a whopper.
The question is how do I soften the impact of this large shiny pipe?
One friend has suggested clipping pot holders to it; another suggestion id to grow climbers near by.
I suppose it will all depend on how hot the flue gets. Any other suggestions are welcome and good ones will be considered.